Our LED+ Color bulbs and panels bring color to any space with one touch of the remote (no app required). They're perfect for parties, holidays, creating the right mood, or simply adding a little color to your life.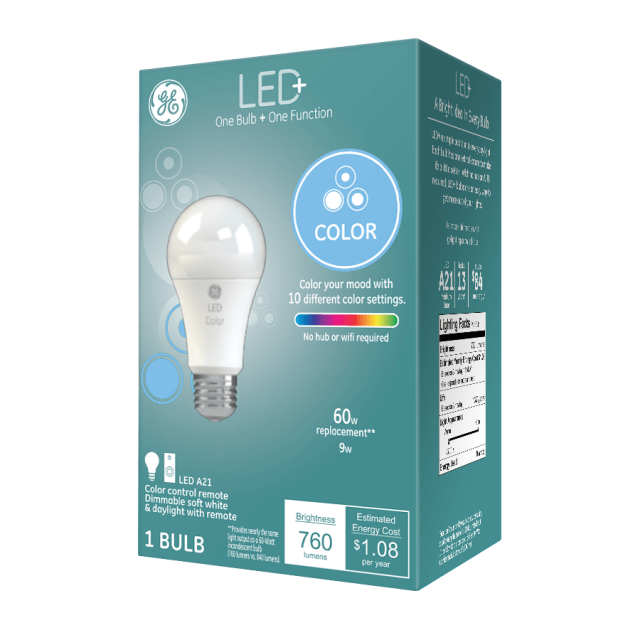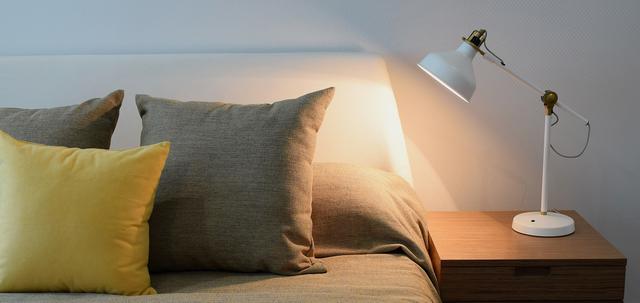 Experience all
10 colors.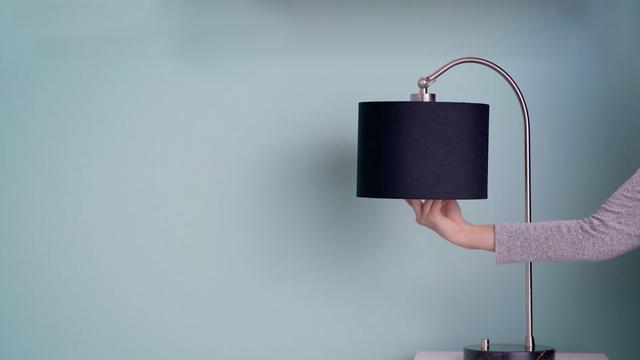 No hub or Wi-Fi
equals easy installation
Simply add the bulbs to your fixture or attach the panels to your wall and use the remote for simple control. LED+ Color bulbs are compatible with fixtures that require a general purpose A19/21, floodlight BR30, or 6-inch recessed lighting fixture.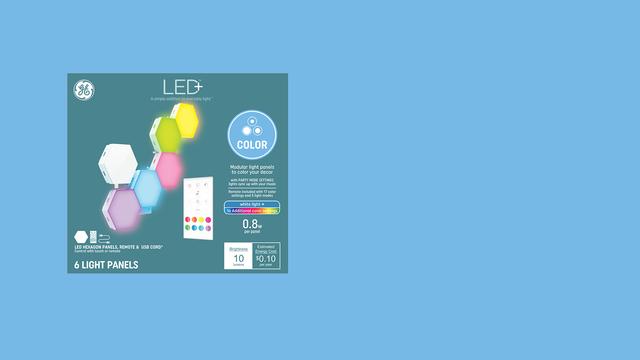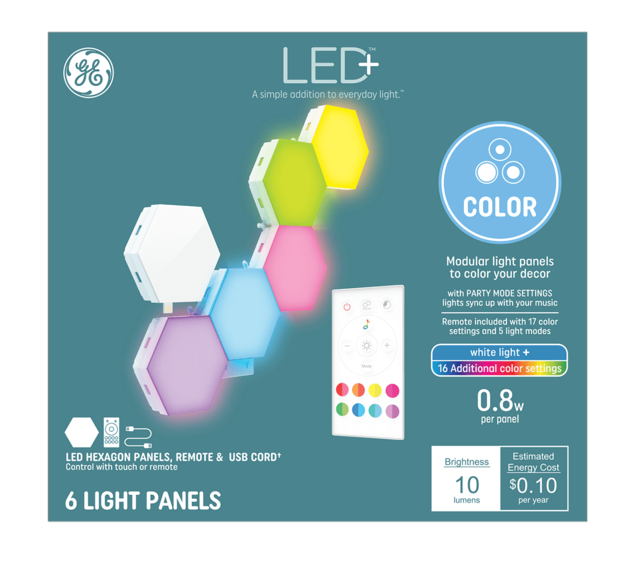 Introducing, our new LED+ Color Panels.
These modular light panels will add color and creativity to your décor. Simply connect the panels in the shape you want and use the remote (included) to choose between 17 color settings and 5 light modes—including energetic party, wave, and standard modes.
Available in the following: