For every room, there's a light that's just right.
Want to create the perfect mood and setting in every room in your home? Customize your lighting using our bulb finder.
Google + GE = A simpler smart home.
Smart lighting is now even smarter. C by GE bulbs connect directly to your Google Home products with no additional hub. Simply download the Google Home App and connect to your C by GE smart bulbs. Easier is always smarter.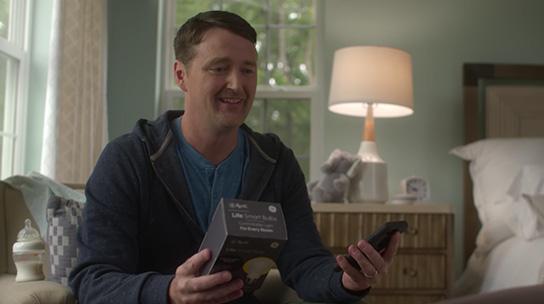 Google + GE
The right light for every space.
From warm and cozy to cool and invigorating to enhanced clarity, our series of high definition LED bulbs provide the optimal lighting for the right spaces in your home.
Enhanced clarity.

Reveal® —GE's best light—is perfect for kitchens or any space where clarity matters most.

Enhanced comfort.

Relax™—GE's high definition soft white bulb—is perfect for cozy spaces like bedrooms, family rooms, and more.

Enhanced energy.

Refresh™—GE's high definition daylight bulb—helps invigorate you in spaces like laundry rooms, playrooms, home offices, and more.
The LED Difference
Here are a few reasons why LED is the future technology of lighting—compared to CFL, halogen, and incandescent bulbs.
Money Saving
Upgrading one fixture to LED can save nearly $7 per month.
Energy Efficient
LED uses 85% less energy than halogen and 18% less than CFL.
Instantly Bright
LED reaches full brightness instantly, with no flicker or warm-up.
The perfect light for every room.
About GE Lighting
GE Lighting is the consumer lighting division of General Electric. We specialize in creating optimal lighting solutions for every space in your home.