LED+ Battery Backup gives you a little more power over power outages. Whether you keep it in the fixture or remove it to use as a flashlight, this simple LED+ bulb provides both light and peace of mind.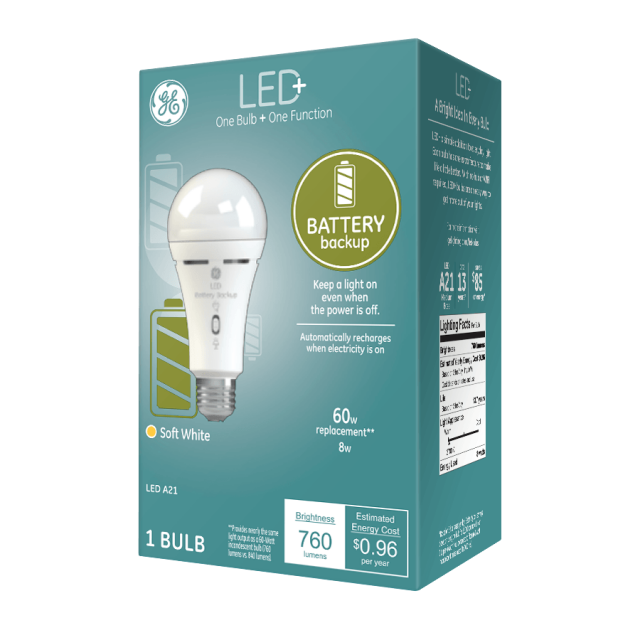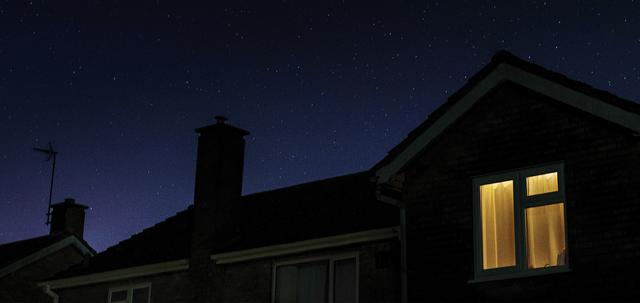 Maintain light.
Even without power.
With a simple built-in toggle switch, you can have a working fixture light or a hand-held flashlight during a power outage.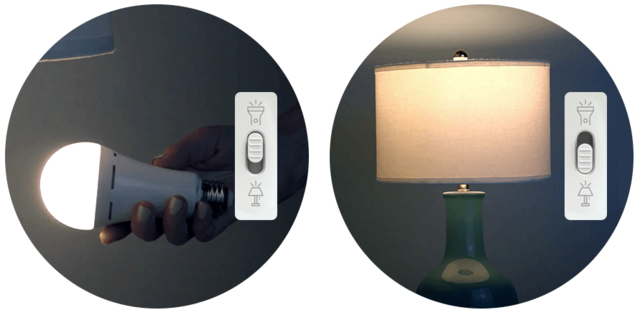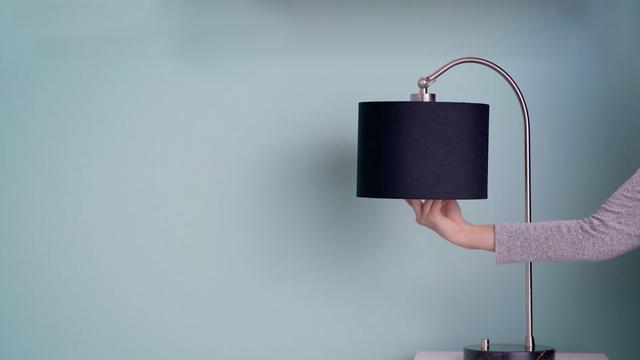 Peace of mind starts
with easy installation
Screw in your LED+ Battery Backup bulb and let it charge for 10 consecutive hours. After the initial charge, your bulb will be ready to give you extra peace of mind during a power outage. They're compatible with fixtures that require a general purpose A19/21, floodlight BR30, or 6-inch recessed lighting fixture.
What our customers say
LED+ Battery Backup

Great idea, great bulb. It charges while the lights are on and continues to work during power outages. It has a switch on the side where you can unscrew it and use it as a flashlight. I sent one to each of our daughters to use in their apartments. Good for power outage from hurricanes and summer power grid overloads.

Target.com, by Pat

LED+ Battery Backup

I am an online teacher. Last week I lost power and had to teach from my hotspot by candlelight and lanterns. I had shadows all over my face and it was awful! I decided I needed back up lighting and ordered these. I'm really pleased! I have 4 light bulbs, each in their own lamp facing my wall (which is my normal set-up). It looks exactly the same as my regular light bulbs.

Amazon.com, by Amy K.

LED+ Battery Backup

Suddenly my ceiling fan stopped working. I was bummed out thinking it finally just died. Well I went to another room and light wouldn't go on, and neither would my closet. I realized the power went out but my light bulbs were STILL ON!!!!!! So I was the only house on the block that had LIGHT! WOOHOO!!! It cost me 13 cents to keep them on for 10 hours straight to charge :D

Amazon.com, by Janet V.

LED+ Battery Backup

Not as bright as I expected but serves a great purpose. No more fumbling in the dark if power goes out. A lot safer than a candle.

Amazon.com, by Jean K.
Available in the following: