Want to make your room pop with color, shapes, and motion? With Dynamic Effects Smart Hexagon Panels, you can creatively design your décor and watch it come to life with millions of colors, light shows, and more.
Dynamic Effects Smart Hexagon Panels allow you to: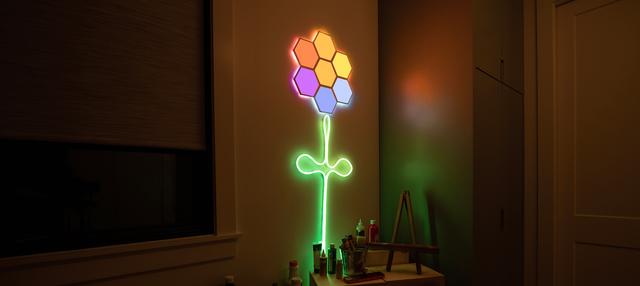 Get creative with your unique design.
Simply design your hexagon panel layout in any shape you want and adhere to your wall. Or if you need inspiration, there are easy-to-follow templates in the Cync App, powered by Savant.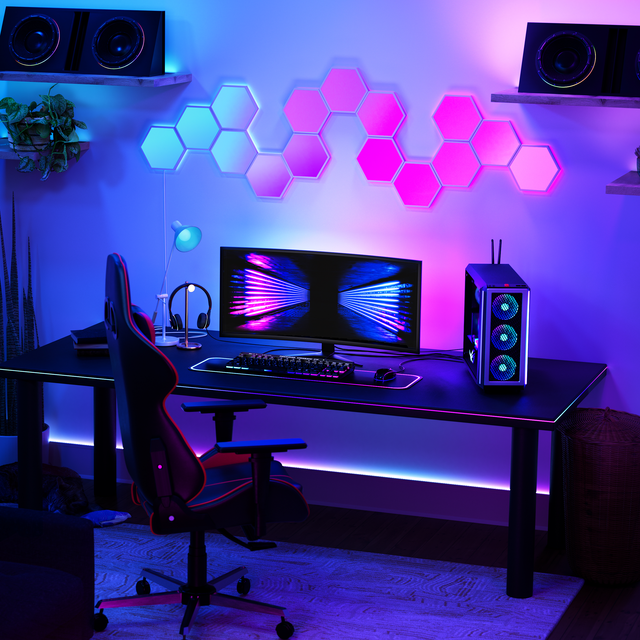 Control individual segments.
Another easy way to customize your design is by controlling individual segments of your tiles separately. You can make them different colors, brightness levels, or assign each of them to a different light show.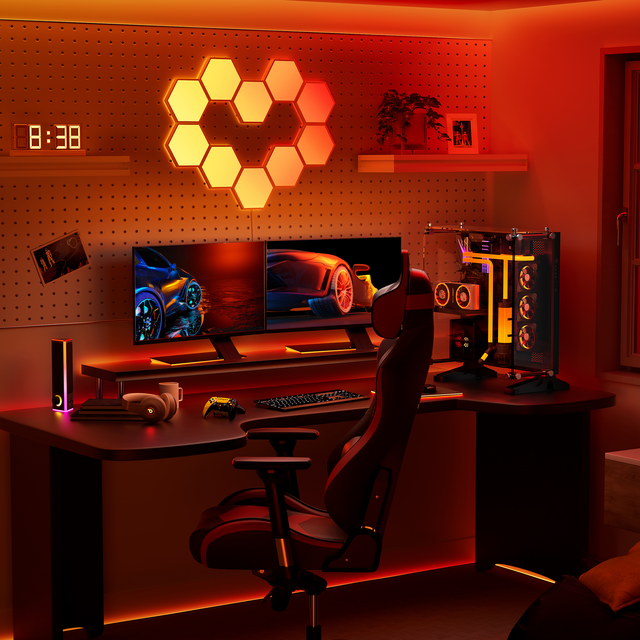 Add colorful rhythm to your hexagon panels.
Like the rest of our Dynamic Effects smart product family, our Dynamic Effects Smart Hexagon Panels can sync to your own playlist, so you can add a musical pulse to your bold color palette. Choose from multiple preset music shows or customize your own in the Cync App.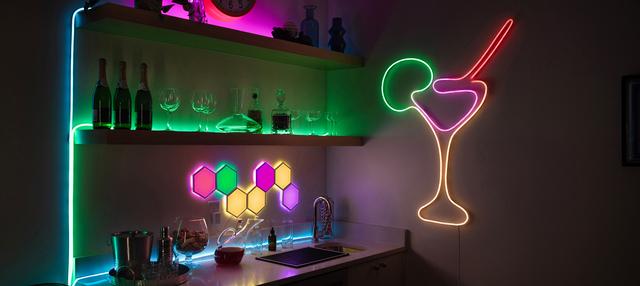 Bring your own light show to the party.
Not only can you create your own light show in the Cync App, you can also control the direction and the path through the panels—for a personalized pop to your room.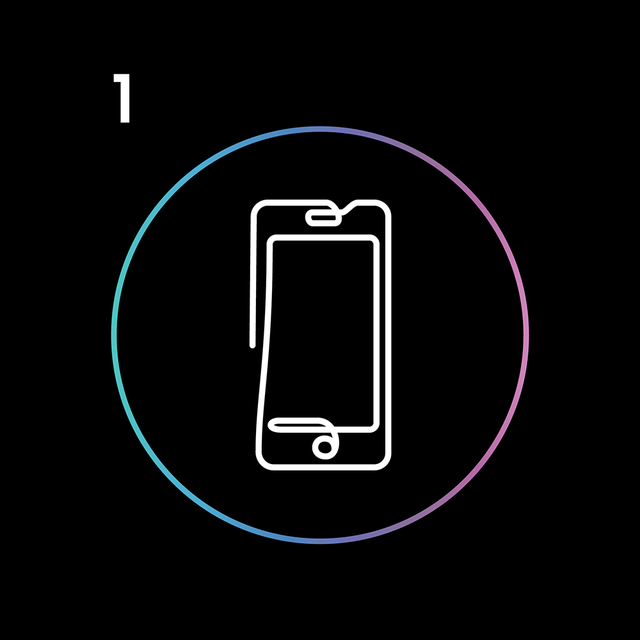 Use recommended designs or your own shape/design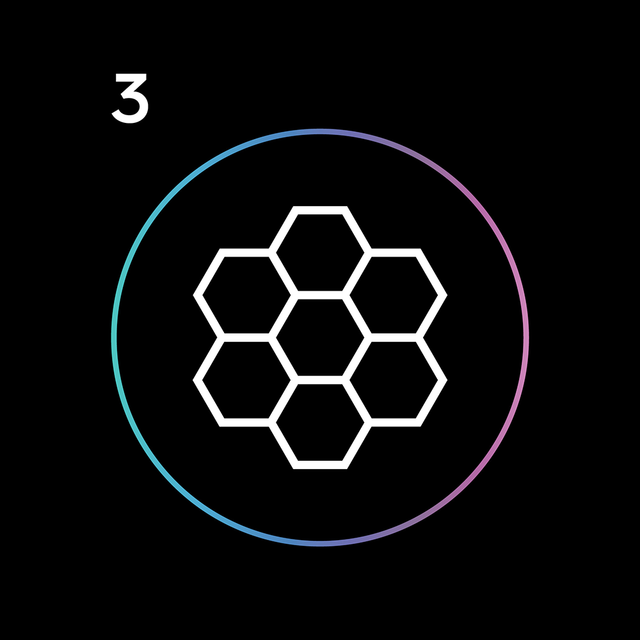 Lay out your designs on the wall using included paper templates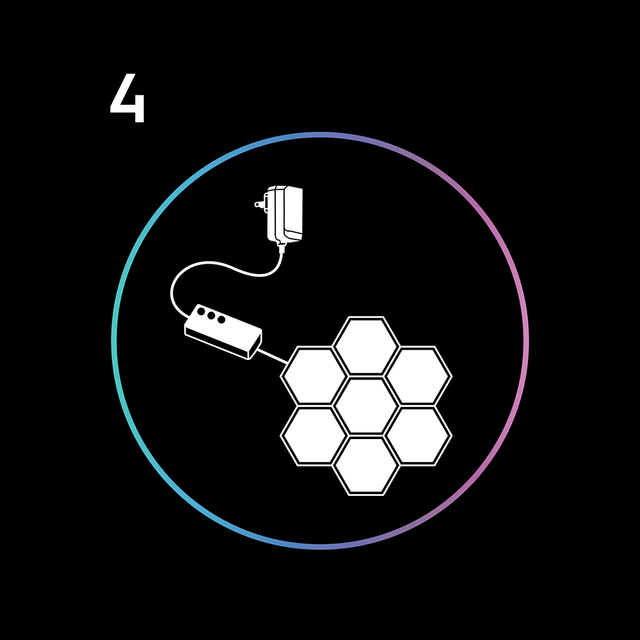 Follow steps in the app to install panels