These all-in-one fixtures are an easy way to add smart control and millions of colors and white tones to your recessed lighting—available in 4" or 6" slim profile sizes. Now available with reveal® technology, our best quality of light.
reveal® HD+ gives you:
Exceptional color contrast and boldness
Plus, with Full Color, you can:
Choose from millions of colors
Adjust white color tone from warm to cool
Support your sleep/wake cycle
* Requires pairing to a CYNC Smart Plug, CYNC Smart Switch, or Google Home or Nest device to enable out-of-home control.
** Voice assistant required.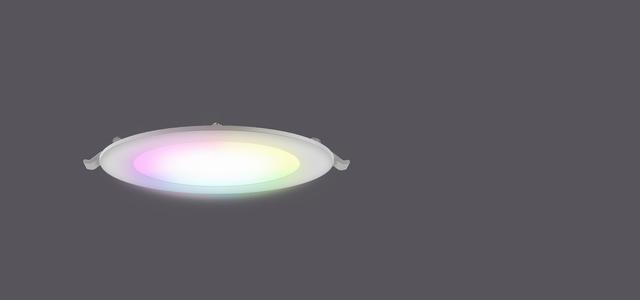 Easy installation
and setup
Includes remote junction boxes to provide indoor downlighting without recessed can housings
Connects to Wi-Fi directly to enable enhanced smart control
Sets up easily in the Cync App with no hub needed
Connects to voice assistants for voice control
Exceptional color and clarity
As our best quality of light, reveal® HD+ filters out dulling yellow light to give you incredible color contrast and whiter whites for exceptional clarity. It's perfect for your kitchen, bathroom, or any other space where clarity matters most.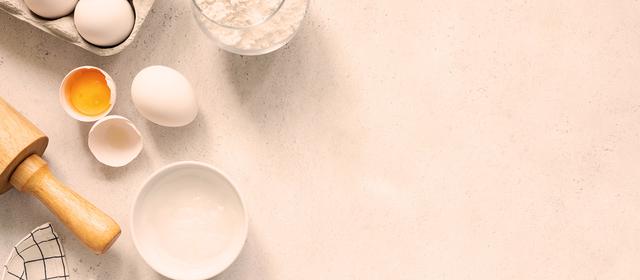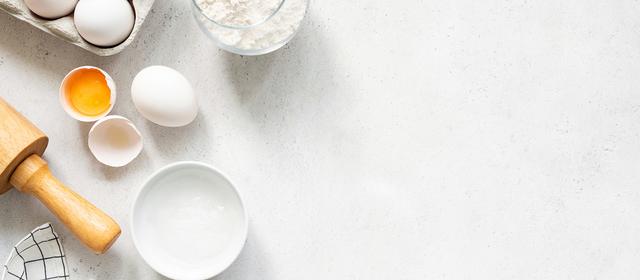 reveal® HD+ light
standard soft white bulb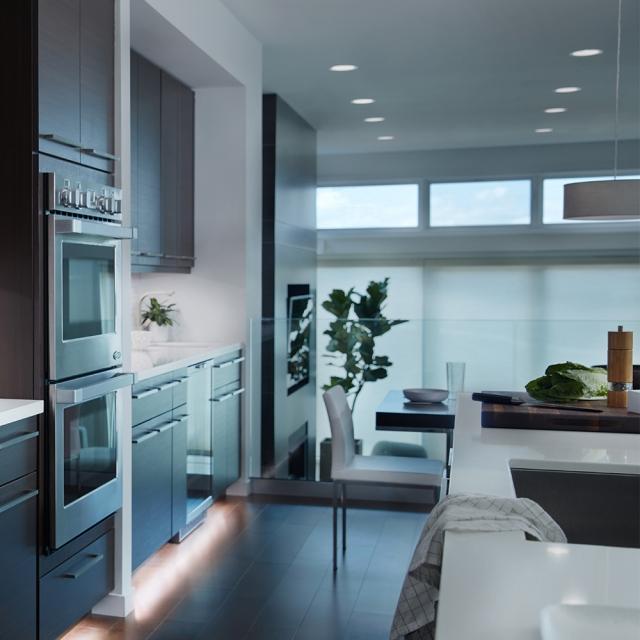 Fits Right In
Easy to install almost anywhere thanks to the remote junction box. Recessed housing not required.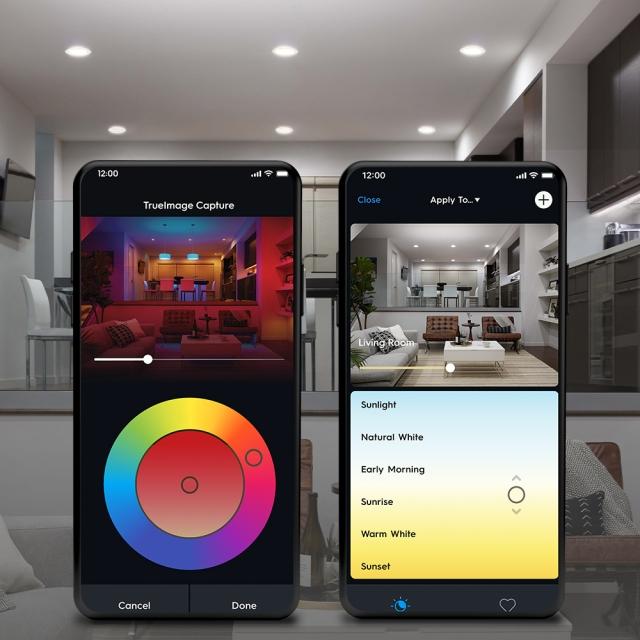 Light That's Just Right
Enjoy bright whites and brilliant colors that help set the mood for any moment.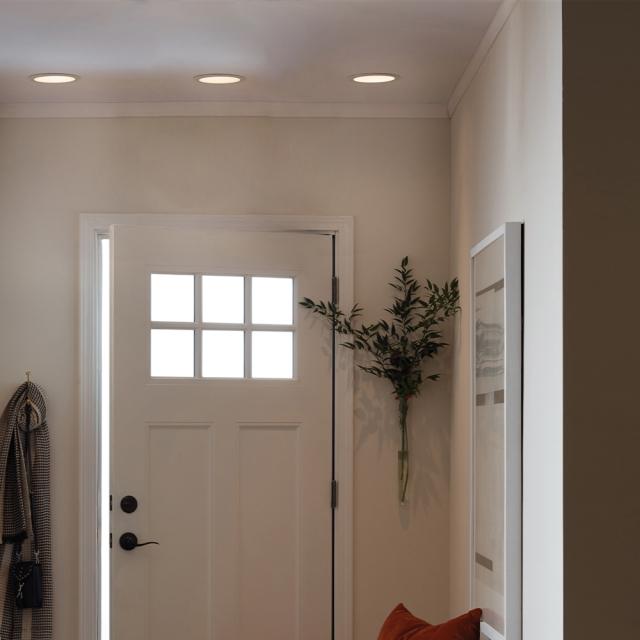 Uniform Light Output
Ditch dark spots and uneven lighting for a smooth, balanced shine.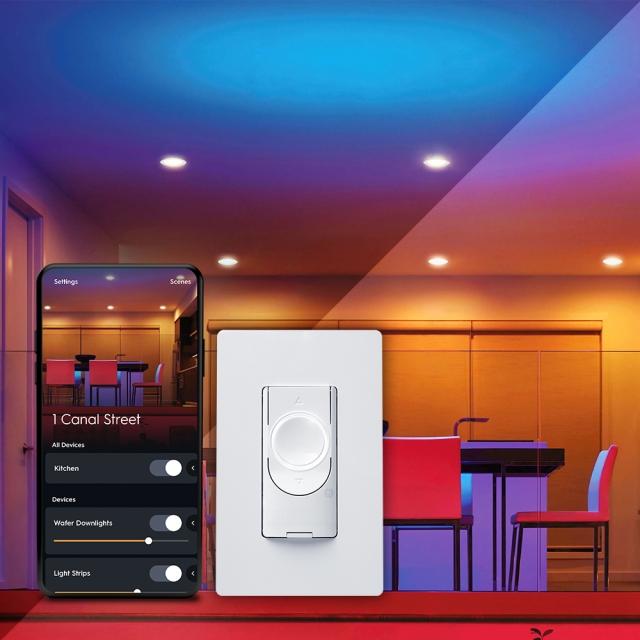 Perfectly Dimmable
Easily adjust the brightness using your CYNC Dimmer Smart Switch* or through the Cync App, powered by Savant.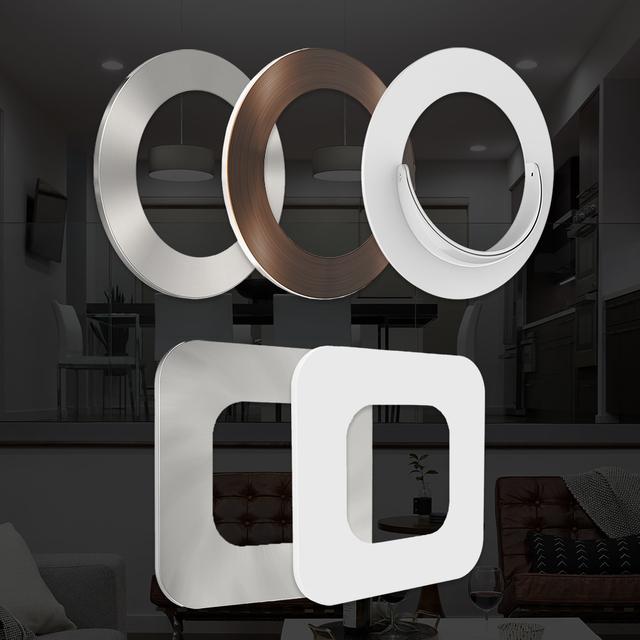 Customize Trim Style and Color
Change your trim to a square, gimbal, brushed nickel, or bronze finish. (All sold separately.) No tools needed, but check package for compatibility.
Available late 2023
See the smart
recessed lighting difference.
CYNC reveal® Wafer Smart LED Downlight
CYNC Wafer Smart LED Downlight
CYNC Full Color Indoor Floodlight BR30
Traditional LED Downlight
Product Comparison
Full Color options
16 million vibrant colors
16 million vibrant colors
16 million vibrant colors
Tunable white options
Adjustable white light from 2000k-7000k
Adjustable white light from 2000k-7000k
Adjustable white light from 2000k-7000k
Up to 5 predetermined light settings
Does not require recessed housing/trim kit
Wires directly to line voltage
Mounts flush with ceiling
Out-of-home controls with Cync App
Control with Google Assistant & Amazon Alexa
Requires 2.4GHz Wi-Fi to enable smart control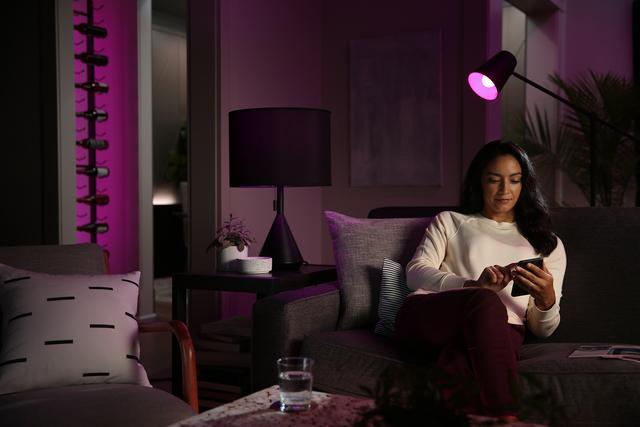 Millions of
color options
Transform your rooms with endless colors and moods.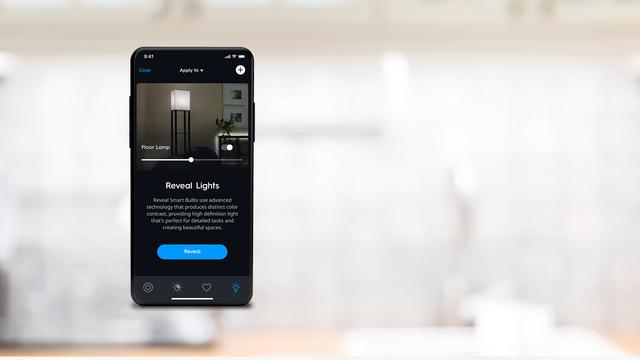 Exceptional clarity in one touch.
To activate, simply select the reveal® setting in the Cync App.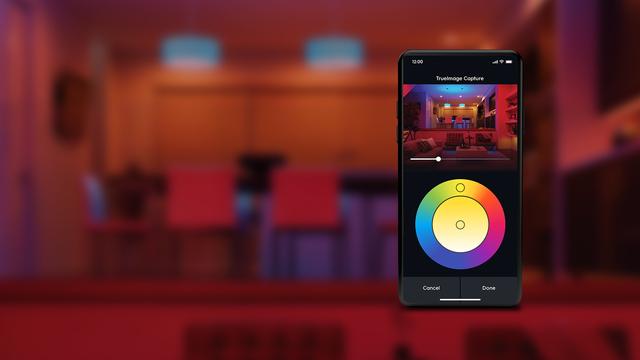 Find your fave.
Then save.
Once you've found your true colors, save them as preset scenes in the Cync App, powered by Savant, group them with other Tunable White and Full Color Smart Bulbs or Full Color Light Strips, and enjoy them anytime you want.
Experience the
smart benefits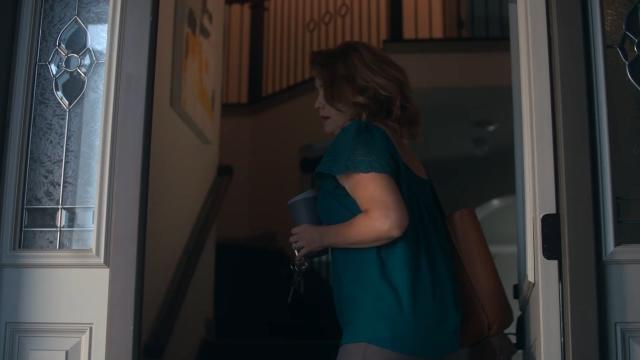 Control with
your voice
Pair your Smart Bulbs and Light Strips with a smart assistant—like Amazon Alexa or Google Assistant—for hands-free voice control of your lights.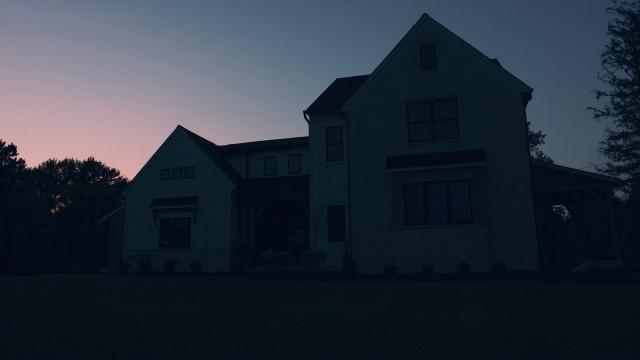 Set lighting to
your schedule
Schedule lights to turn on and off at convenient times to save energy and never come home to a dark house again.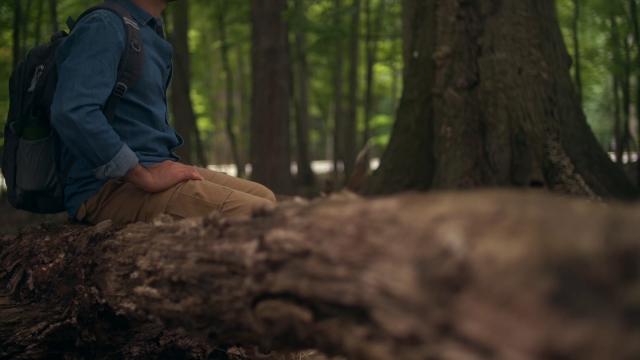 Control away
from home
Get control of lights while you're away from home for a little extra peace of mind. No smart assistant needed.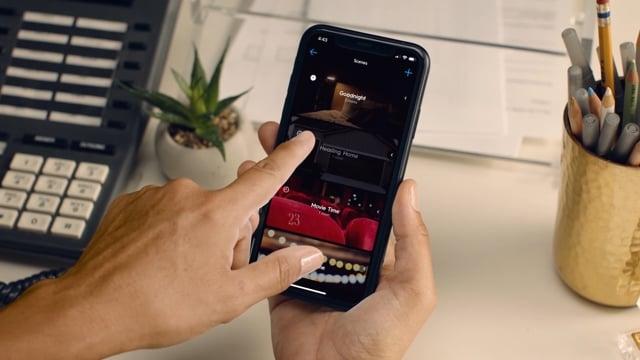 Control all products
with one app
Use the Cync App, powered by Savant, to create custom scenes, set schedules, and control multiple bulbs and Light Strips at once—even if you're away from home.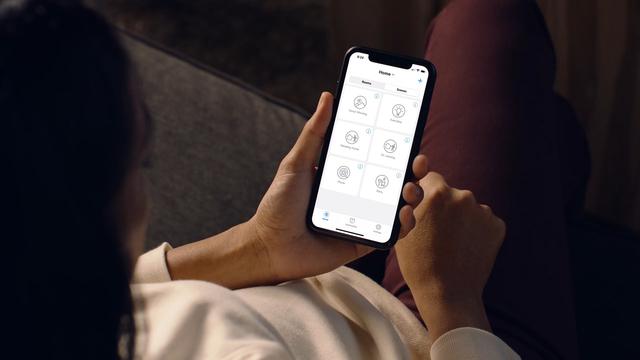 Our family of smart products works together in one app to add comfort, security, and convenience to your life.