With multiple styles to choose from, these foldable and affordable designer fixtures add a contemporary look to any room. Plus, you can enhance the modern design by mixing and matching our Vintage light bulbs and Decorative light bulbs.
Choose your
perfect industrial pendant.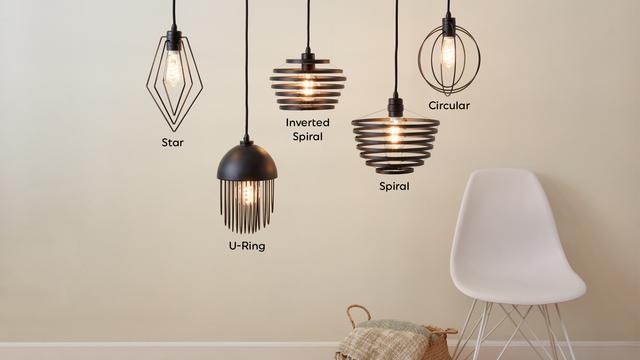 Industrial lighting fixtures at their
most foldable.
With their foldable design, you can easily adjust Industrial Pendants
from flat to a fully dimensional shape to create the look you want in any space.

Need some industrial inspiration?
Pairs perfectly with CYNC Decorative Smart Bulbs
Add our new CYNC Decorative Smart Bulbs to your fixture to enjoy scheduling, preset scenes, millions of colors and white tones, as well as a stylish exposed bulb look.